Sunrise Measurement & Control Engineering Co., Ltd. is a high-tech enterprise founded in Shanghai Jiao Tong University Science Park. After more 12 years Sunrise have many professional engineers and few managers and is the engineering integrator authorized by Schenck Process and Minebea Weighing. Holding the philosophy of "professional team and sincerely services", Sunrise focus on industrial weighing as well as the related instruments, electric and mechanical equipments and always provide our clients with the latest, most innovative and secure technology to ensure maximum economic success.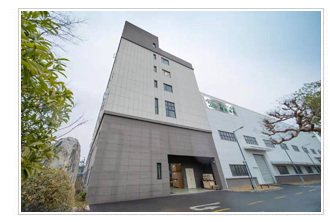 By the first-class products and acquired experience Sunrise have involved many industries such as pharmaceutical, chemical, steel & iron, mining, harbor, food, cement, coal, power, paper, transport and test laboratory, where we provided with the consultation, design, complete solution, installation, commissioning, calibration, training, spare parts and maintenance of system project. Constantly innovating, striving for meeting and exceeding the requests of infinite precision, infinite reliability and good service.

Our products are including of load cell, weighing module, digital transmitter, process controller, floor scale, truck scale, checking scale, hopper scale, belt scale, feeding scale, loss-in-weight scale, packing scale, silo scale, train scale, scrap scale, ladle ferry scale, crane scale, ladle turret scale, tundish scale and torpedo ladle scale, in addition force transducer, rotating torque and metal detector, besides we can provide with integrated systems with software, general instruments, electrical and mechanical equipments and turn-key service for special demands.